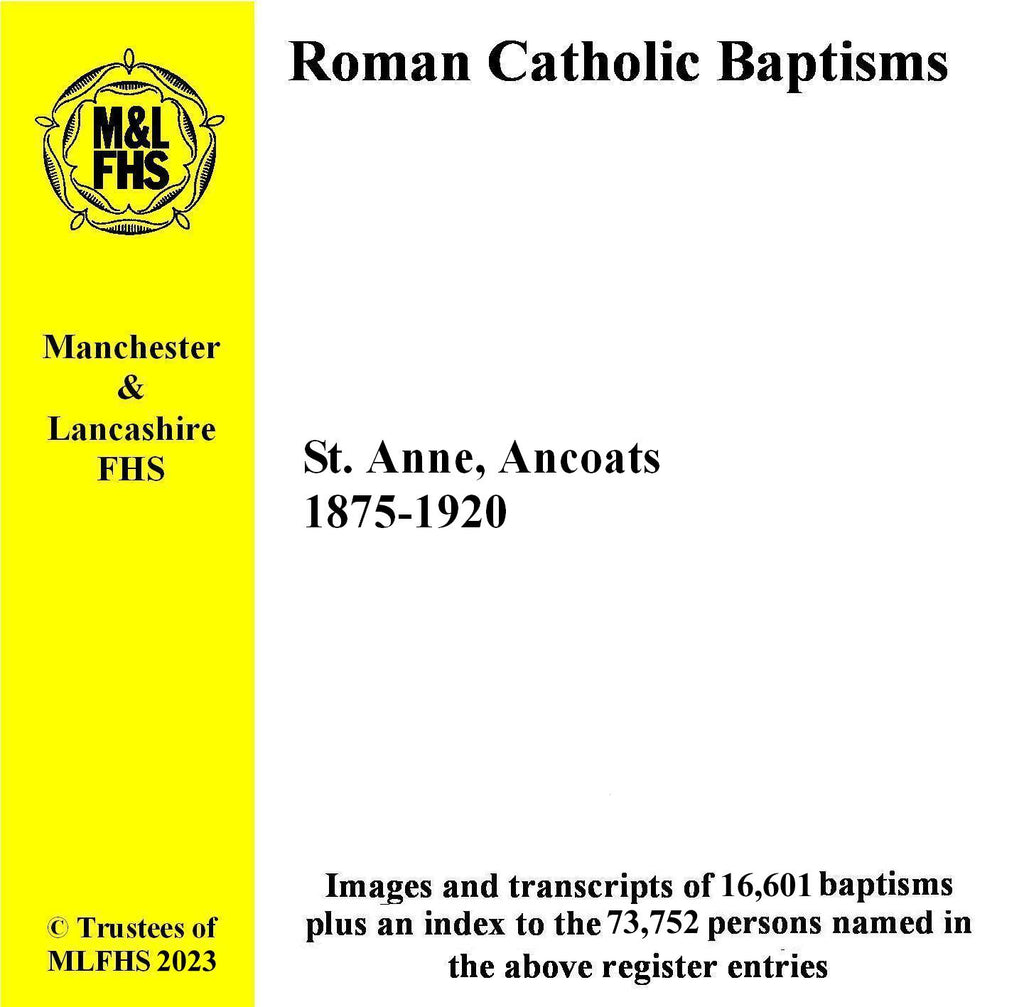 MLFHS Online Shop
Manchester, Ancoats St. Anne,'s RC Church, Baptisms 1875-1920 (Download)
Code:
A scanned copy of the original baptism registers 1875-1920 complete with a transcript of the 16,601 baptisms performed and an index to the 73,752 names of children, parents and godparents which appear in the register.
St. Anne, Ancoats: 1875-1920
One of the earliest of Manchester's Catholic parishes, being established in 1847, three years before the erection of the Diocese of Salford. The historic church was demolished in 1974 and the present building erected. Today St Anne's is part of the parish of the Holy Spirit under the charge of the Spiritan Fathers.
About this Transcript
The information which is contained in this download has been transcribed from the original registers, scans of which are included. Information has been indexed as written. The originals are held by the Lancashire Record Office at Preston.
---
Share this Product
---
More from this collection