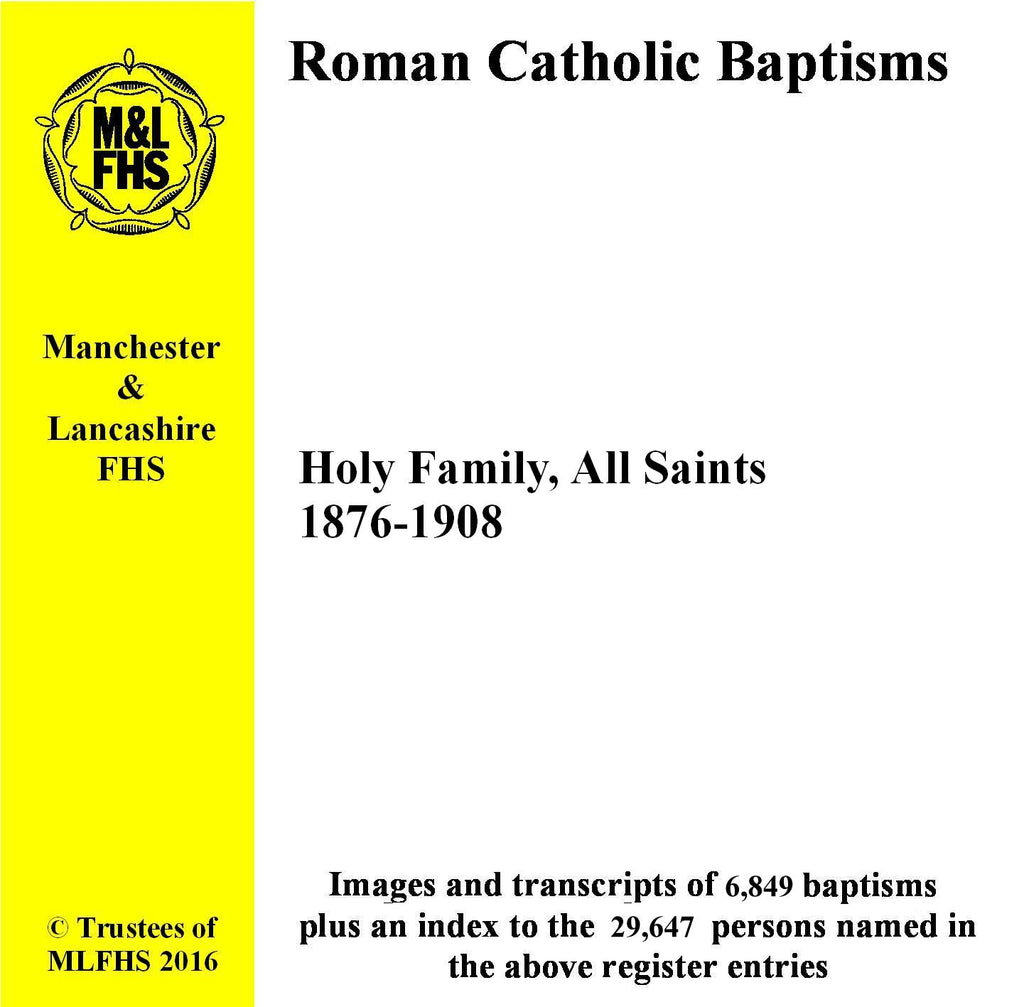 MLFHS Online Shop
Manchester, All Saints, Church of the Holy Family, Baptisms 1876-1908 (Download)
Code:
A scanned copy of the original baptism registers 1876-1908 complete with a transcript of the 6,849 baptisms performed and an index to the 29,647 names of children, parents and godparents which appear in the register.
The Holy Family, All Saints
The chapel that would become the Catholic Church of the Holy Family dates back to 1844, when it was constructed by the Presbyterian Church of Scotland, the architect was Mr Nicholson of King Street, and the new chapel was designed in the Grecian style, built to seat 400, in addition there was a Sunday Schoolroom located in the basement and a small house attached to the rear. The chapel cost £1600 to build.
About this Transcript
The information which is contained in this download has been transcribed from the original registers, scans of which are included. Information has been indexed as written. The originals are held by the Lancashire Record Office at Preston.
---
Share this Product
---
More from this collection